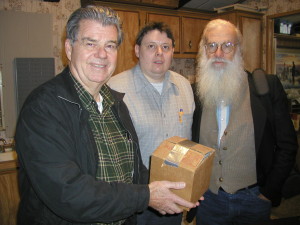 Joe Taylor (on the right beside me, with Carl Baugh on the left) is the curator of the Mt. Blanco Fossil Museum in Crosbyton, TX (near Lubbock). He digs dinosaur bones, restores them, assembles them, and casts them. Some of his handiwork is on display at the AiG Creation Museum.
I have gotten many of my fossils and castings from Bro. Taylor.
He has made some appearances on "Creation in the 21st Century", with David Rives.
He is also involved with the Omniology website.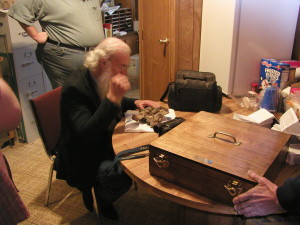 Put to the test, Joe correctly identifies a turtle fossil.