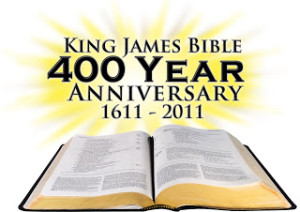 Here is a series of articles showing the difference between the King James Bible and the modern versions, relative to creation issues.
The first few examples are subtil differences. Of course we see in Gen 3:1 the serpent was the most subtil creature God made and his initial endeavor was to subtly question the word of God. The subsequent examples get very obvious, to the point of blasphemy, denying the deity of Jesus Christ, and denying Him as the Creator.
You will see it is beyond rational dispute that evolutionists (as well as atheists and satanists) would prefer the modern versions to the KJB.
INTRO
FOOTNOTE
Gen 1:1 HEAVEN or HEAVENs?
Gen 1:11-12 SEED
Gen 1:24-25 KINE
Madam, I'm ADAM
Is the FIRMAMENT Firm?
What's a NEPHILIM?
ORIGIN or ORIGINATOR?
CREATED by WHO? WHEN?
ONLY BEGOTTEN WHO? WHAT?
GREAT GOD FORMED ALL THINGS
The EARTH is the LORD'S
LXX-TRA! GOLIATH Too Short for NBA!
LXX-TRA! Methuselah SURVIVES FLOOD!
KJB & TR See BEFORE 70 AD